Concluse le tappe di Keramas e Uluwatu la WSL non ha ancora ritirato le tende da Bali: le world class waves dell'isola faranno da campo gara per l'attesissima Rip Curl Cup a Padang Padang, che si svolgerà tra l'1 e 31 luglio 2018.
Sedici tra i migliori tube riders del pianeta ed otto tra i migliori surfisti indonesiani sono pronti a regalare spettacolo sulla perfetta sinistra di Padang Padang, in piena stagione in questo periodo per l'Oceano Indiano.
A meno di due settimane dall'inizio del waiting period dell'evento Rip Curl ha annunciato ufficialmente i 16 surfisti invitati a competere al Rip Curl Cup 2018, che gareggeranno nella migliore giornata con swell solido e perfetto a Padang Padang.
Tra i migliori barrel riders del mondo in grado di spingere i limiti del tube-riding, saranno presenti Jack Freestone (AUS) e Damien Hobgood (USA), oltre ai kamikaze del tubo come Mason Ho ( HAW), Jay Davies (AUS) e Jack Robinson (AUS). Tra gli eroi indonesiani presente Mega Semadhi, ambasciatore del surf indonesiano ed il campione del Rip Curl Cup 2014 Garut Widiarta, insieme al due volte campione indonesiano Lee Wilson.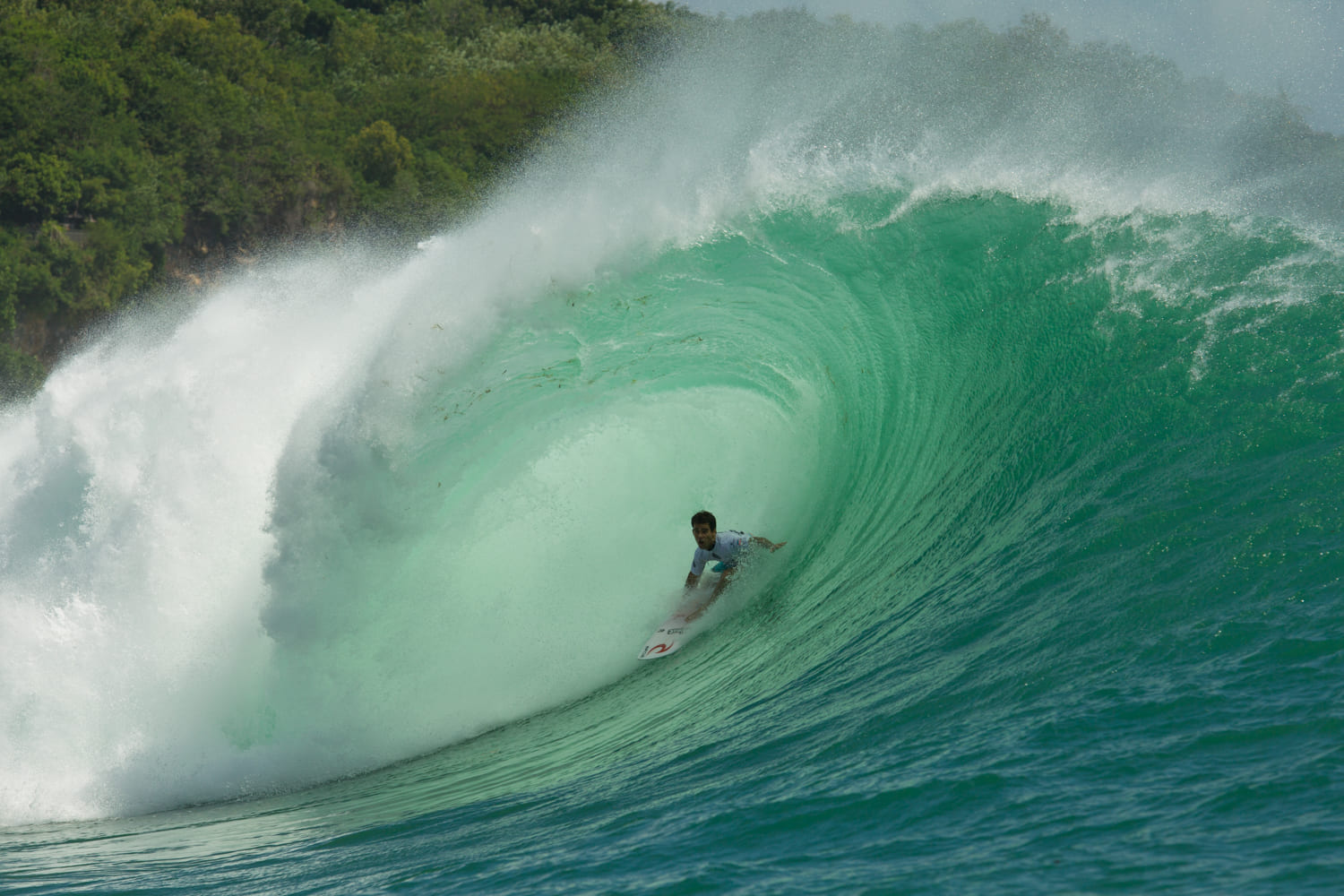 Di seguito i 16 surfisti invitati al Rip Curl Cup 2018:
International Surfers:
Jay Davies (AUS)
Jack Freestone (AUS)
Mason Ho (HAW)
Damien Hobgood (USA)
Gearoid McDaid (IRL)
Bruno Santos (BRA)
Jack Robinson (AUS)
Jacob Willcox (AUS)
Indonesian Surfers:
Bol Adi Putra
Mega Artana
Mustofa Jeksen
Alik Rudiarta
Mega Semadhi
Agus "Blacky" Setiawan
Garut Widiarta
Lee Wilson
Event Waiting Period
July 1st – 31st
Rip Curl Planet Beach Cleanup
Friday, June 29th at 8 AM, Padang Padang Beach, Bali
Opening Ceremony
Sunday, July 1st at 3 PM, Padang Padang Beach, Bali
1. Meet the surfers
2. Press conference
3. Traditional Balinese Kecak Dance
Official Rip Curl Cup Party
Friday, July 27th
Live performance by special guest at Ulu Cliff House
Sponsor: GoPro, BINTANG, ALBENS CIDER, S RESORT HIDDEN VALLEY, ULUWATU CLIFF HOUSE and official internet provider by BIZNET.