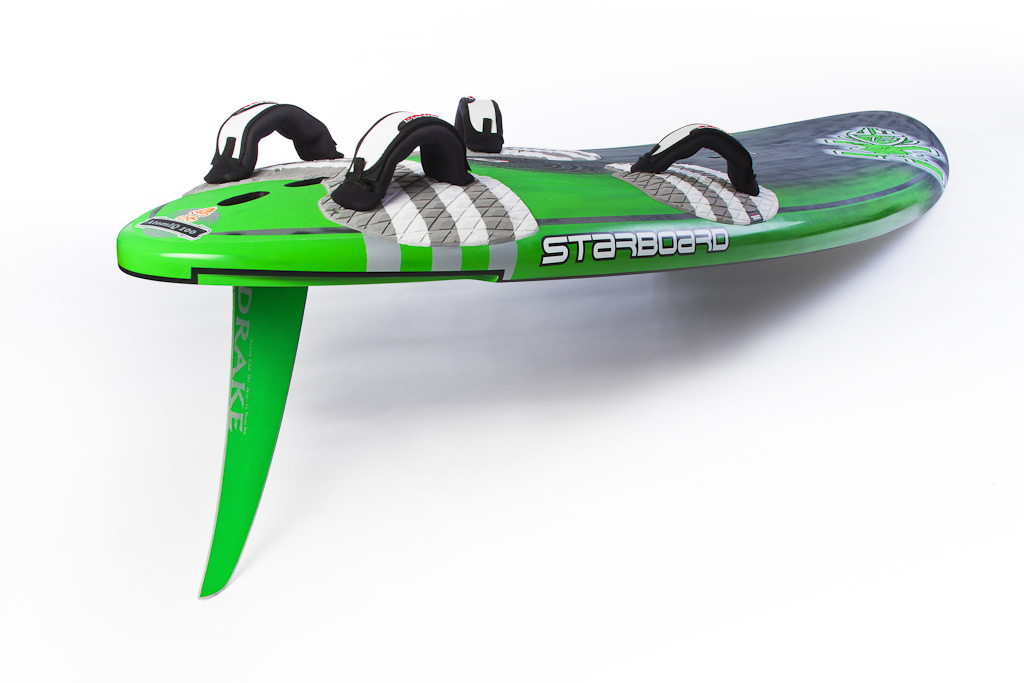 The AtomIQs (pronounced Atomics) are Starboard's next generation of super thin freemove boards.
As freemove boards, they are designed to be exciting and fast in a straight line yet highly maneuverable and aggressive with wide wind-range and control.
Breakdown:
The slim & wide shape of the AtomIQs allow them to plane early like a boardwith 15 liters of extra volume, yet remains as maneuverable as a board with 15 liters less.
The AtomIQs top end speed is thanks to its rocker line adopted from the 2014 iSonic 110.
With the right tuning, you get a wind range that covers three classic freeride boards.
Very thin rails and a thin profile combined with the compact and wide outline give the AtomIQs their sporty and comfortable character with aggressive and easy jibes and a lively planing.
Range:
The AtomIQs don't just sit between the Kodes Freestyle Wave and the Carves; they close the gap between freestyle wave and freeride once and for all.
They're fast with a nice and smooth planing. They're aggressive with a powerful yet easy jibe. They're versatile. They're the AtomIQs.
The Message:
Plane Big, Jibe Small
The AtomIQs are the new-generation of freemove boards.
The original pioneering slim shape concept introduced by Starboard designer Tiesda You allows the rider to plane early and fast yet maneuver with ease and aggressiveness, in the widest of wind range.
Cover the range of three boards in one! The most radical racers will want to surf this board while the wave riders will be amazed by its speed. The versatile AtomIQ: freemove freedom.
The 2014 AtomIQ comes in Carbon construction only and in three sizes: 100, 110 and 120 liters.