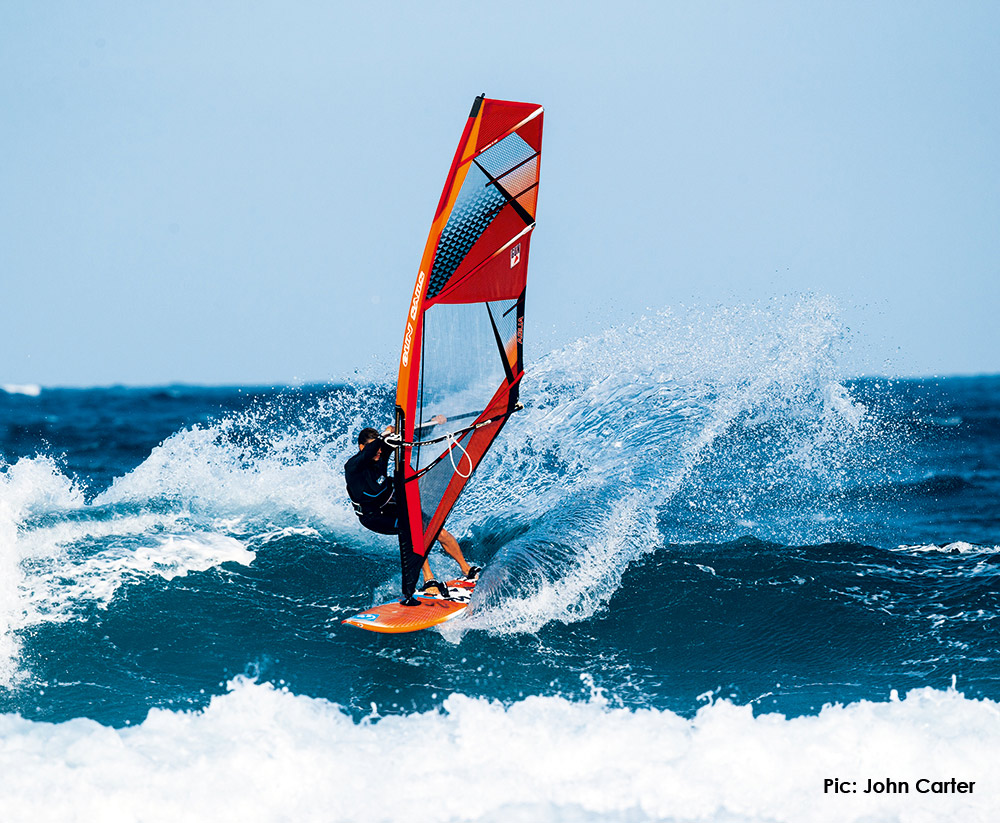 La prima vela 2015 ad "uscire" dalle mani di Renato Morlotti, sail designer per Gun Sails, è la nuovissima 3 stecche, Aqua.
Gun Sails a differenza di tutte le altre velerie continua a far uscire le proprie vele della stagione successiva realmente a "fine periodo". Essendo però una vela completamente nuova i tedeschi di Gun Sails hanno deciso di pubblicarla online prima delle altre ed è già acquistabile tramite il loro shop online: http://www.gunsails.de/en/pro.php?p=4746
Prezzi a partire da Euro 369,00 per la 3.6 fino a Euro 399,00 per la 5.1
Florian Jung con la nuova Aqua 2015 di Gun Sails
"Not only a trend." says Renato Morlotti, Gun Sails' sail designer.
Could the new AQUA be an interesting sail for you?
Renato Morlotti speaks about his new concept:
"Yes, a 3 batten wave sail makes sense, and surely not only for a limited target group of windsurfers.
The idea was growing up in the market as a key concept for extreme top handling wave riding sails, to fit with modern wave boards. Beside a specific sail for "pro riders only", I can see more space in the market where our AQUA sail can get lot of fans as well.
The differences in developing a 5/4 batten and a 3 batten sail are quite noticeable.
It`s a simple sail you could think, but the target of course is to achieve the best result and try to make it perform as good as your best 4/5 batten sail.
We were not looking for what others brands are declaring and we`re not influenced by the common opinion of how a 3 batten sail is supposed to perform.
What we believe is that any wave sail, no matter what specific target it is made for, must be able to offer the correct range of performances as well as easiness and accessibility, both parameters included in the final result.
My first step was to analyze pro and contra of different solutions: what is the best batten position, what mast length, what aspect ratio and sail geometry and last but not less important, what materials shall be used?
As I see it now, the correct batten configuration was the key to success.
With the first prototypes we tested together with Flo Jung, we noticed always good stability and handling but we found that the weakest point is too much softness and the lack of reactivity.
Working with the correct mast length and bending helped to achieve the correct result. Today with the AQUA, after many prototypes and changes, we managed to balance all those parameters correctly. Our new design is made following the ambitious target to connect the wide range of consumers, from top riders demanding a maximum of performances to anyone else on the water who is also looking for a light and user friendly wave toy."