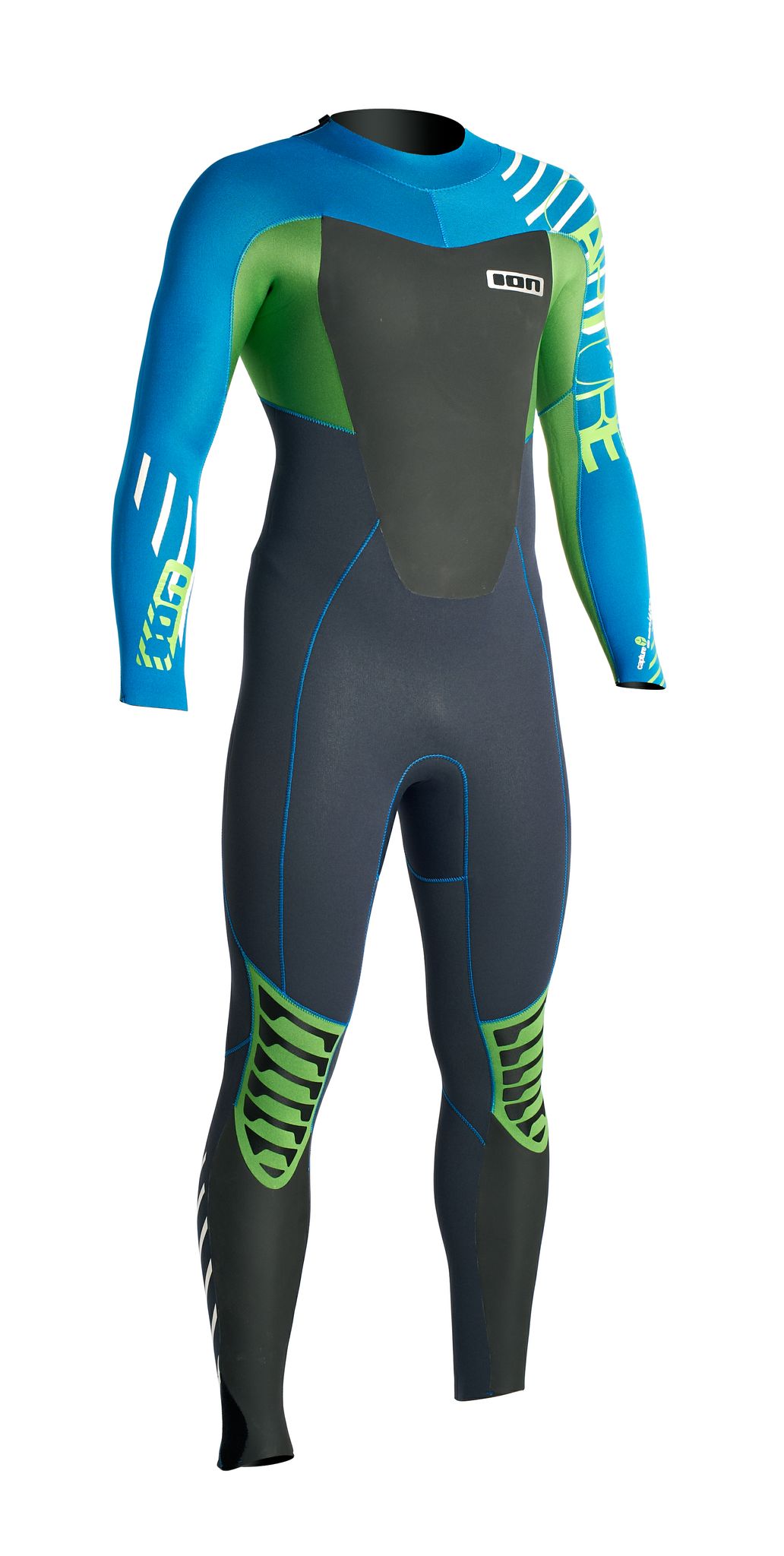 ION presenta la scelta ideale come muta per tutti i ragazzini: la nuova Capture.
Juniors Choice
– Capture –
To all ambitious junior rippers who want the progressive ION style: The super cool CAPTURE junior suit inspired by the grownup Strike Series is your entry to the world of ION as it provides the same quality and most features of the top end lines.
The CAPTURE wetsuits come with a new single layer collar construction (Seal_Tite) for perfect water sealing and improved wearing comfort.
The super smooth Glide_Skin on the inside collar avoids skin irritations and seals the neck perfectly without choking. Additionally the increased collar height protects against cold water and Wind-Chill.
All ION semidry wetsuits with long arms / long legs are furthermore equipped with a Water_Gate_Plus batwing panel on the inside of the back behind the zipper. It works like a water barrier to keep out the water, which soaks through the back zipper.
Completed by the improved fit, the super robust material and a maximum elastic stretch jersey in upper body, arms and legs the CAPTURE is the number one juniors choice.

Be a part of the crew with your first ION suit!
The CAPTURE DOUBLE LINED is available from now on, as Semidry 5,5 DL, Semidry 4/3 DL, Overknee SS 3/2 DL and as Shorty SS 2,5 DL and retails starting from 79,90€.
The CAPTURE SKIN is available from now on, as 
Semidry 5/4 SK and as Steamer SS 3/2 SK
 and retails starting from 119.- €.