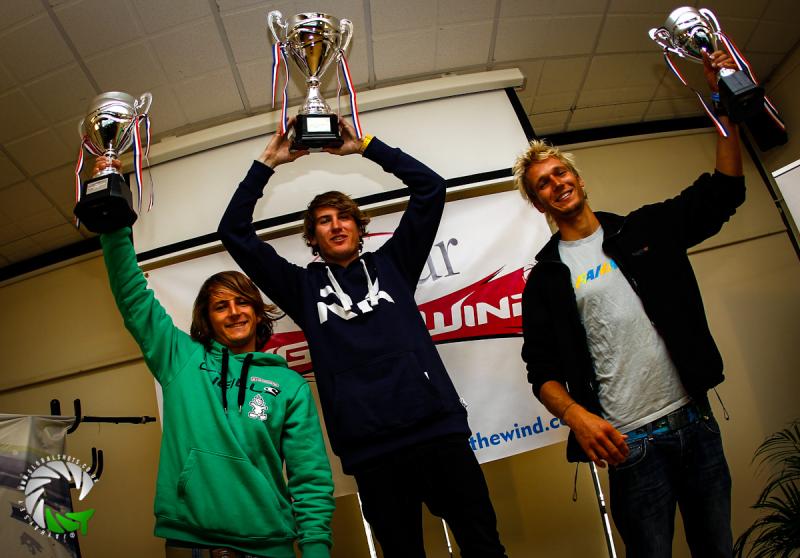 Dear friends of the European Freestyle Pro Tour,
Just as forecasted the wind didn't really start to fill in today here at Weymouth. After discussions of starting either another single elimination or to run a big move supersession, most of the riders seemed to be quite happy with the decision from race director Tom Hartmann, who called it a day around noon. For the reason that many of the competitors had to travel home by car we also decided to advance the prize giving ceremony to 3.00pm.
This time we would not only announce the event winner for the Centaur King of the Wind, but also the overall 2012 European Champion. This year really proved itself as a successful one for the EFPT. After the debut in Austria with the first ever European tow in championship, we've seen every tour stop with good wind. Sigri started of in August with flat water and moderate wind, France fully kicked in with over 40 knots and wavy onshore conditions and England delivered different wind speeds with flat to choppy water. In general we can say that whoever managed to do well in all of those conditions is well worthy of the overall title!
Please read the whole press release at:
http://www.efpt.net/newsdetails.php?n_id=528