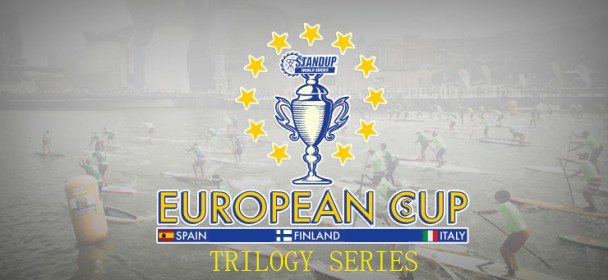 Dopo l'annullamento della tappa in Germania SUP World Cup Fehmarn 2015, anche la Francia annulla la gara Oleron Island Stand Up Paddle Challenge. L' European Cup diventa la Trilogy Series  Un anno epico aveva previsto il presidente della Waterman League Tristan Boxford, infatti lo sarà.
Quest'anno l' European Cup  sarà in 3 event Series, inaugura Barcelona Spagna 26th – 28th June, secondo stop Sieravuori, Finlanda e 2nd – 4th July, e la super finale sarà a Rome, Italy for the European Cup Final at Santa Severa Beach for the Surf Expo from the 24th – 26th July.
Punteggio pieno, nessuna tappa di scarto.
European Cup Schedule:
Spain: 26th – 28th June #Spain: Barcelona SUP World Series (26-28 June)
Finland: 2nd – 4th July #Finland: Sieravuori SUP Masters (2-4 July)
Italy: 24th – 26th July #Italy: Italia Surf Expo (24-26 July)