Fanatic 2020 Sky SUP e Surf Foil Range è ora online:
https://www.fanatic.com/product_categories/sup-boards/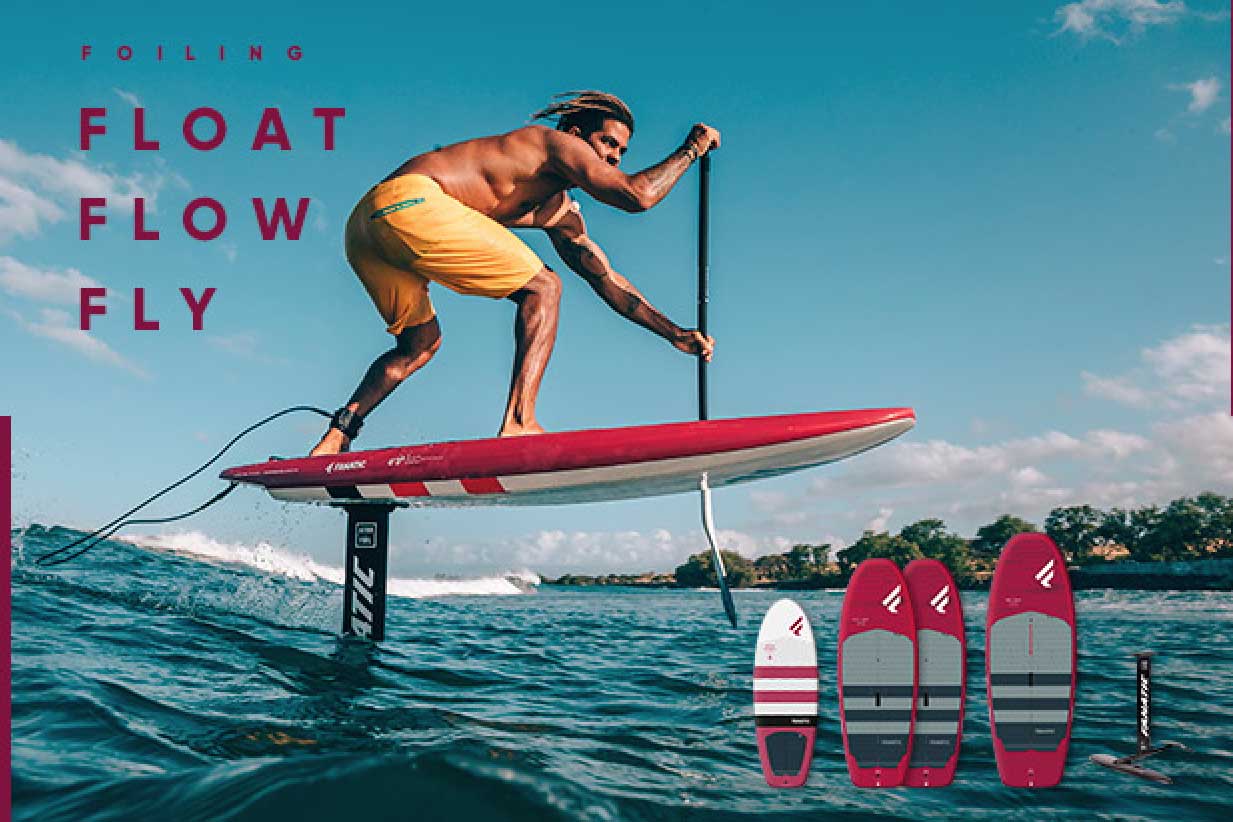 There is no question that foiling continues to bring surfing to the next level, allowing you to take on previously untouched line-ups, and catch even the smallest waves or ocean swells.
Our super compact Sky Surf has evolved, and paddles even easier for prone surfers – with a new outline, rocker and tail kick – allowing for easier take-offs, reduced drag and tighter turns.
Meanwhile, the Sky SUP takes the same concept and scales it up, to give you the longest rides of your life. The channelled bottom allows it to paddle straight and free, with similar changes to outline, rocker and tail further increasing efficiency and control. All sizes are also ideal for WingFoiling, making the board even more versatile than ever. 6'11'' special edition with mastrack and footstrap options for Windsurf Foiling.
Watch & share our clips to learn more about those boards:
Product Clip Sky Surf: https://vimeo.com/354500470
Product Clip Sky SUP: https://vimeo.com/354500762
Highlight Clip SUP, Surf & Wing Foiling: https://vimeo.com/354500092