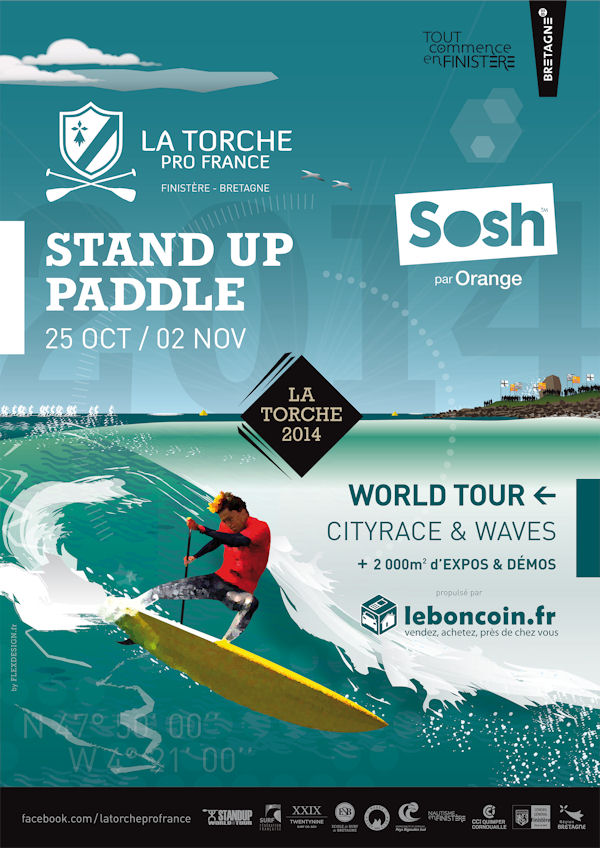 World Series Finals at Turtle Bay to kick off next weekend on Oahu's North Shore

After a dramatic stop in Huntington Beach California, the action will intensify as we build up to the prestigious World Series Finals at Turtle Bay Resort presented by Naish that will take place on Oahu's North Shore.

This spectacular finale consists of a long distance race from Turtle Bay to Haleiwa on Saturday, starting at 1pm, and then the now famous World Series Sprints that take place to the west of the property in front of the Point Pool Bar, kicking off from 12:30pm.

The event also hosts a Na Kama Kai Youth Clinic for the North and East shores kids from 8:30am on Saturday 11th morning and then a unique Na Kama Kai U16 Sprint Race on Sunday morning to showcase and celebrate youth participation in the sport.

It will all start with the Opening Night at Surfer the Bar presented by Pacifico with a unique welcome event kicking off from 6pm HST.

Make sure to watch the whole weekend go down LIVE at www.watermanleague.com as history is once again made at Turtle Bay on Oahu's Fabled North Shore.

The Men's World Series Racing season will see a dramatic close at Turtle Bay Resort

In the Men's division it will be a battle to the end, even though Connor Baxter (Starboard) has already secured the World Title in advance of the Finals. As one of the most dramatic and prestigious events of the year, Connor will be looking to finish off the year on Top, while Kai Lenny (Naish) will be looking for a come back in this final and all important event, and last year's Finals winner Jake Jensen (Fanatic) will be looking for a strong finish once again in 2014.

We then have European Cup Champion Zane Schweitzer (Starboard) who has been having an incredible year, Mo Freitas (Focus SUP) who is coming off an impressive 2nd place finish in Huntington and is carrying a huge amount of momentum coming into this final event and the Great Dane, European Champion Casper Steinfath who is looking to wrap a great year with a strong finish in the Finals.

The list goes on, as the World Class competition combined with an epic forecast will provide a dramatic spectacle for on site and online viewers. So make sure to join us LIVE throughout next weekend (11th – 12th October) at www.watermanleague.com

Title Race is on for the women, as Angie Jackson & Lina Augaitis meet dark horses

In the women's division, it is all to play for as we come down to the wire for this Final event of the 2014 season. Angie Jackson (Fanatic) started the year off strong with a win in Brazil, but faltered in the long distance in Abu Dhabi allowing Lina Augaitis to take the win. In Germany, with Angie absent, Lina Augaitis took the win, and did enough in Huntington to maintain her ratings lead coming into the Final.

However with the smallest marging seperating the two, it will all come down to this prestigious final event as the 2014 World Champion will be crowned at Turtle Bay next weekend.

These two athletes will face not only the stiff international competition, but also local dark horses that could affect both their campaigns as local knowledge and experience could play a big role in this challenging final event. Watch out for Mariko Strickland (Naish), Rachel Bruntsch, Halie Harrison and Vanina Walsh (Starboard), but also Talia Decoite from Maui and many more as the world and Hawaii's best will meet for this climactic final event for the 2014 season.

Join us LIVE and watch the previews and build up at www.watermanleague.com

Meet Team Naish for a Talk Story Special at Surfer the Bar LIVE on 10/08 at 8pm

As part of the Turtle Bay Talk Story Series, we will be broadcasting LIVE from Surfer the Bar at Turtle Bay Resort on Wednesday 8th at 8pm for a special event featuring Team Naish.

Robby Naish (Naish) is an icon in the world of Ocean Sports with an illustrious athlete background across the complete cross section of sports, and now, as an industry leader in the SUP, kite and windsurf worlds with his brand Naish International.

Robby will be joined by some of his leading ambassadors, representing the brand on a global stage and both individually and as a collective, driving the sport forward: 3x Surfing and 2x Racing World Champion Kai Lenny (Naish) is no stranger to the spotlight or Turtle Bay (as a long time Ambassador for the Resort) and will be joined by close friend from Maui and son of Surfing legend Buzzy Kerbox, Kody Kerbox (Naish) and European Champion, the Viking Casper Steinfath (Naish) from Denmark.

Join us at 8pm next wednesday LIVE at Surfer the Bar at www.watermanleague.com

Join us for the Hawaii SUP Movie Premiere at Surfer the Bar on 10/11 from 7.30pm

The long awaited SUP Movie is here, and will see its Hawaiian Premiere out here at the Turtle Bay Finals on Saturday 11th October at Surfer the Bar. The Premiere event will open with live music and Pacifico Beer Specials at 7pm, and then be followed by Q&A with the Director and key stars, culminating with the actual screening for the Movie at 8pm.

Join us at Surfer the Bar for an evening to remember here at Turtle Bay, on Oahu's North Shore.