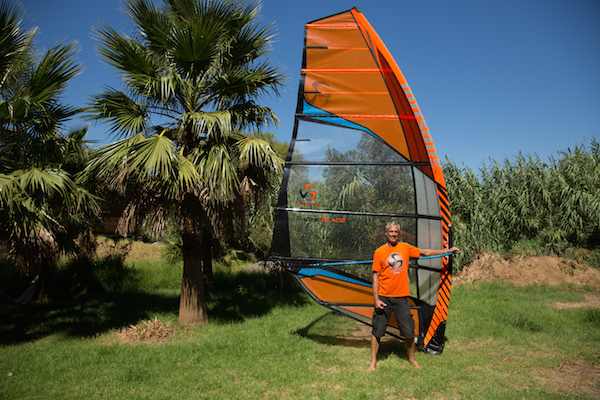 Novità da Loftsails, la veleria di Monty Spindler, con il lancio della linea Race e del video che ci racconta la storia di Monty.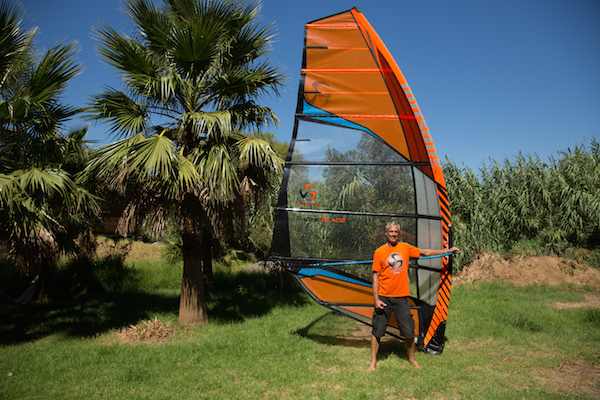 LOFTSAILS 2016 RACING RANGE RELEASE
Conceived by Monty Spindler's #WindVision, born in Tarifa's winds – Loftsails 2016 collection is ready and waiting for you now.
Loftsails' founder and designer Monty Spindler has spent a lifetime on the water and loves windsurfing as much as you.
Now his latest creations are available. The 2016 camber-induced designs are more than podium-topping, PB-smashing, magazine test winning weapons, they're the result of true craftsmanship, born of genuine passion for windsurfing joy and performance.
"The 2016 edition is my best work – ever… "
(Monty Spindler on the Racing Blade design.)
Welcome to Loftsails 2016 race sail range. Welcome to #WindVision. Come and find the perfect sail for you …
CAMMED SAIL RANGE HIGHLIGHTS
With a history of championship titles and test wins – and speeds well over 50 knots logged in competition – the pedigree is completely proven. Renowned for their power, drive, reactivity, stability and smooth rotation the entire range demonstrate total refinement and dedication.
New SPEED BLADE designs – evolution of the Luderitz-winning 2015 Speed Blades that set even more PBs in Namibia 2015!
New RACING BLADE designs evolved from the test-winning 2015 Racing Blades. (Wind Magazine 2015 'Testers Choice'.)
Totally new RACEBOARD BLADE LW: specialized light-wind raceboard design developed with Patrik Pollak. (Multiple European & World raceboard podiums.)
BLADE FORMULA RACING design range based on the FR 2015s with subtle improvements included for 2016. (Gonzalo Costa Hoevel 2015 Formula World Champion, Dennis Littel Dutch 2015 Formula Champion, Fernando Martinez Spanish Champion 2015.)
RACING BLADE 2016 – WHAT'S NEW?
We asked Monty to outline what's changed in the flagship 2016 Racing Blade range.
What are the Key Developments?
'The plan form (outline), material change (more monofilm), leech tuning, tuned batten-taper and horizontal curve schedules – and new colors!'
And the Benefits?
'Expanded wind range, improved stability, improved speed throughout the wind range … easier-to-access performance.'
How did you Achieve those Enhancements?
'Testing with my new team – Ramon and Fernando – Monofilm proved to be faster than the 2-mm. x-ply used to build the 2015 Racing Blades.
'The mono test was conclusive: Racing Blades identical to each other EXCEPT for the material were tested against each other extensively. The result of our investigation concluded that monofilm produces improved performance.
'The difference is not big in the low end, although a difference is certainly there. In medium winds monofilm starts to shine. While in the upper end, monofilm produces more stability – a direct, 'slippery' feeling that contrasts clearly to x-ply.
'The 2016 leech tuning allows the Racing Blade rig to settle comfortably into greater rake: more angle closing the rig down onto the board. This is a faster configuration for performance.
Greater rake required re-designing the foot outline.
'Batten tube lengths have been revised for 2016, and the profiles worked into the battens have been adjusted.
The result is slightly deeper and forward oriented profile which assists to expand both tuning reactivity and wind range.'
NEW: CORE TARIFA R&D TEST TEAM
Monty now has a full-time test crew around him in Tarifa with experienced all-round riders Ramon Pastor and Fernando Martínez del Cerro Delgado working every day on evolution of Loftsails designs.
Significant progress was already made on the cambered-induced line and expectations are high for the coming season.
Loftsails was born in Tarifa and is proud of its roots in wind-swept Andalucia. This is where R&D will stay focused and whre the brand will focus development and stay loyal to the wind-driven turbine symbol in the logo!
Look out for 'Wind Vision – The Monty Spindler Story' Brand Story clip that tells the story of why Monty chose Tarifa as the perfect place to develop his unique products.