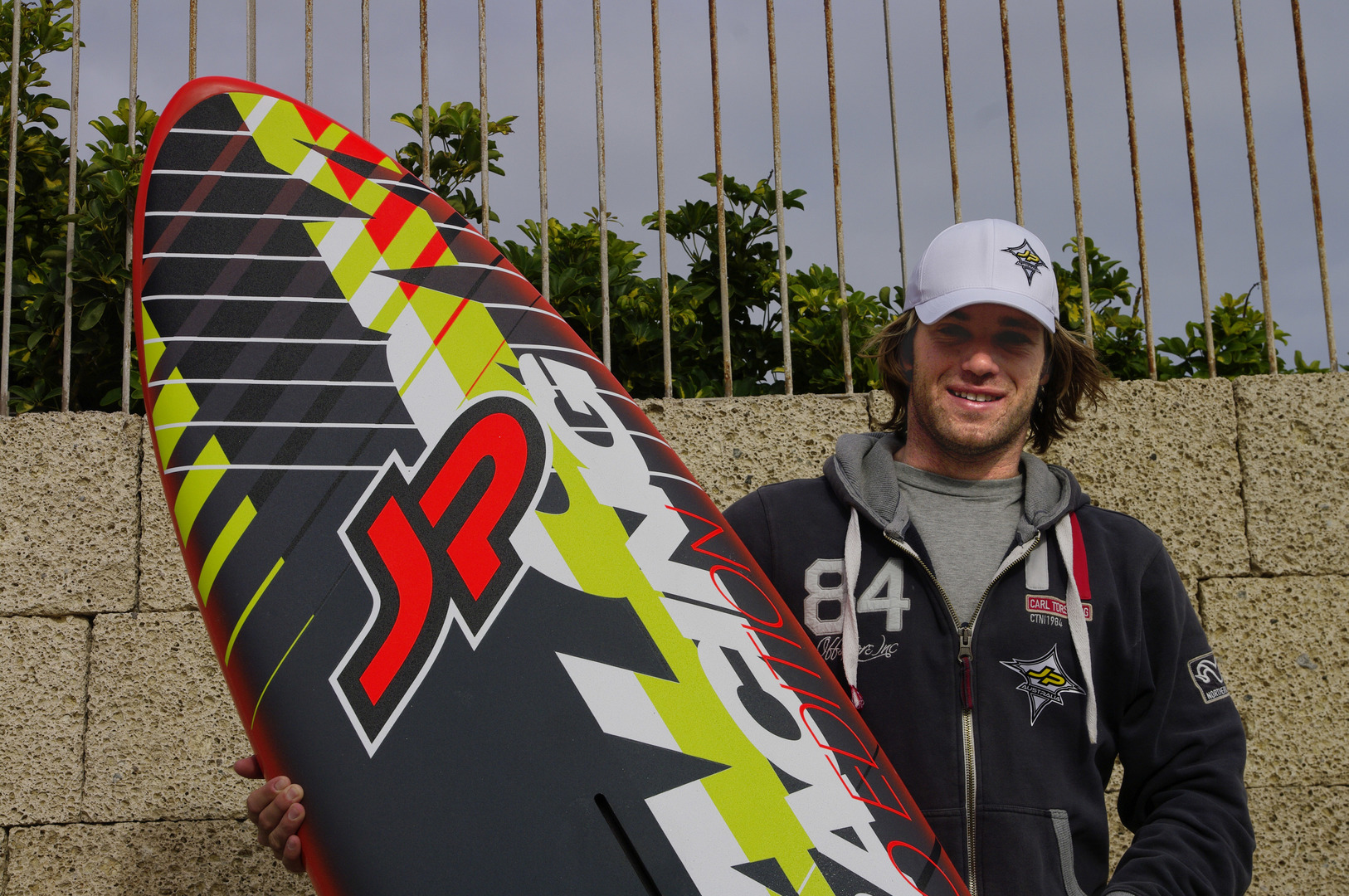 25 year old Malte who has a German passport but lives on the island of Elba, Italy has signed with JP Australia. Malte started racing when he was 14. He has won multiple Italian Youth and open Class Championships in Formula and was on the podium in Slalom. He came 3rd in the IFCA Youth World Slalom Championship in 2009. He is considered one of the young and upcoming talents in Slalom.
Currently he is training in Tenerife and from there he had the following comment: I am really happy to be on JP and to be able to work with Werner Gnigler and Micah Buzianis. I have tried the boards already and I am doing really well here at the training camp. Especially the jibing of the boards is sick. I really look forward to the first races and to train and test with the whole JP crew on Maui in spring.
Martin Brandner, JP brand manager: Malte has shown in Alacati 2014 that he has great potential. He made it into 3 finals and finished 4th in all 3 of them – beating several big names. We have been watching him for a while and think he will be a great addition to our team. 2015 will be his first full year on the PWA tour and we wish him the very best for that.