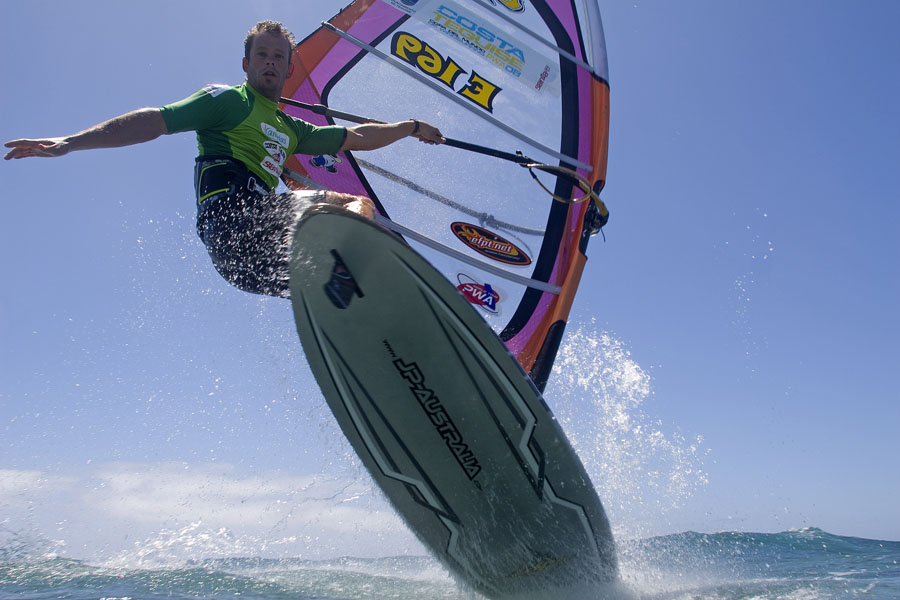 PRO Center Antxon Otaegui opens in Costa Teguise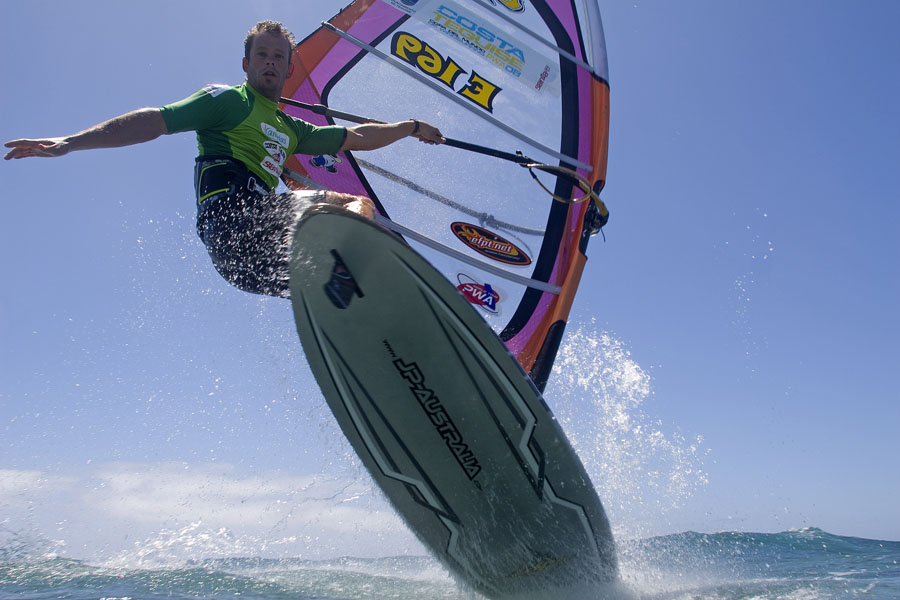 Antxon Otaegui has been European champion and 3rd in the world in the discipline of freestyle.
The club offers lessons for all levels, from beginners to master training class for the most advanced, with Antxon Otaegui and Tonky Frans.
Every 12 months they renew equipment, JP Australia boards and Simmer sails, so the clients can always use the best gear.
Lanzarote, september 3rd  2013. The pro windsurfer Antxon Otaegui has opened his own club, Pro center Antxon Otaegui, in Costa Teguise. The centre offers lessons for all levels and first quality equipment for rental, for those who want to enjoy sailing in the waters of Lanzarote.
After many years as a profesional windsurfer, a European title and a third place overall in the freestyle discipline,  Antxon has chosen Playa de las Cucharas to open his centre. This big bay is where he started sailing and it has all you need to give lessons in a comfortable and safe way, also it allows family and friends to spend a nice time at the beach.
The packages of courses is orientated to everyone , except the master training classes, given by top class windsurfers:   Antxon Otaegui and Tonky Frans, orientated for the advance sailors. You will be able to learn moves you have only seen on the freestyle  worldcup : forwardloop, pushloop, air chacho, kono, etc…..
On the rental side, they are associated with the best brands, JP Australia and Simmer sails, so the clients and pupils enjoy the best equipment. They offer two board categories, Full Wood Sandwich and Pro Edition and a big range on sails:   Icon, Vmax and Enduro.
As is on their website ( http://procenterlanzarote.com/), the reason why Antxon opens this centre is to "re-live the the old times with every person that like me, are convinced to follow a dream"