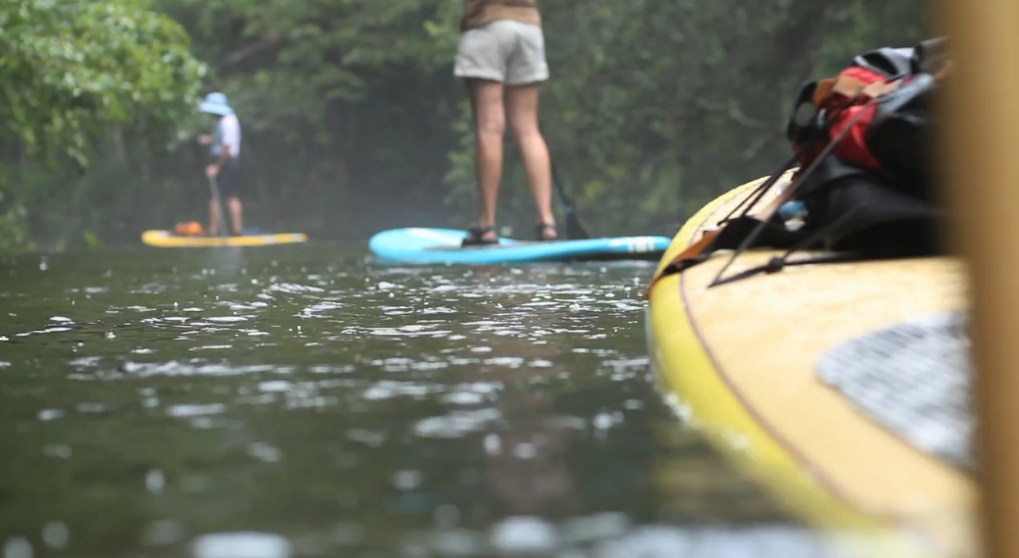 Nel secondo video di sabato vi facciamo fare un salto tra avventura e cortimetraggio. Un viaggio ben realizzato dove il sup adevnture sul fiume è un'esperienza davvero unica nel suo genere. Dedicato agli amanti della libertà.
Coming Up…
This is the first in a series of film montages to highlight stand up paddle boarding for Stand Up Fitness. Shot in various locations around Florida with a Canon 7D and a number of nikon lenses.
Edit done in Final Cut Pro and Motion.
Crew:
Chad Jarae (Director | DP)
Don Ulinski (Director | Editor)
Gear Used:
Redrock DSLR Cinema/Shoulder hybrid rig
OConnor O-Grips
Marshall Monitors
Zacuto Zamerican
Pelican Cases