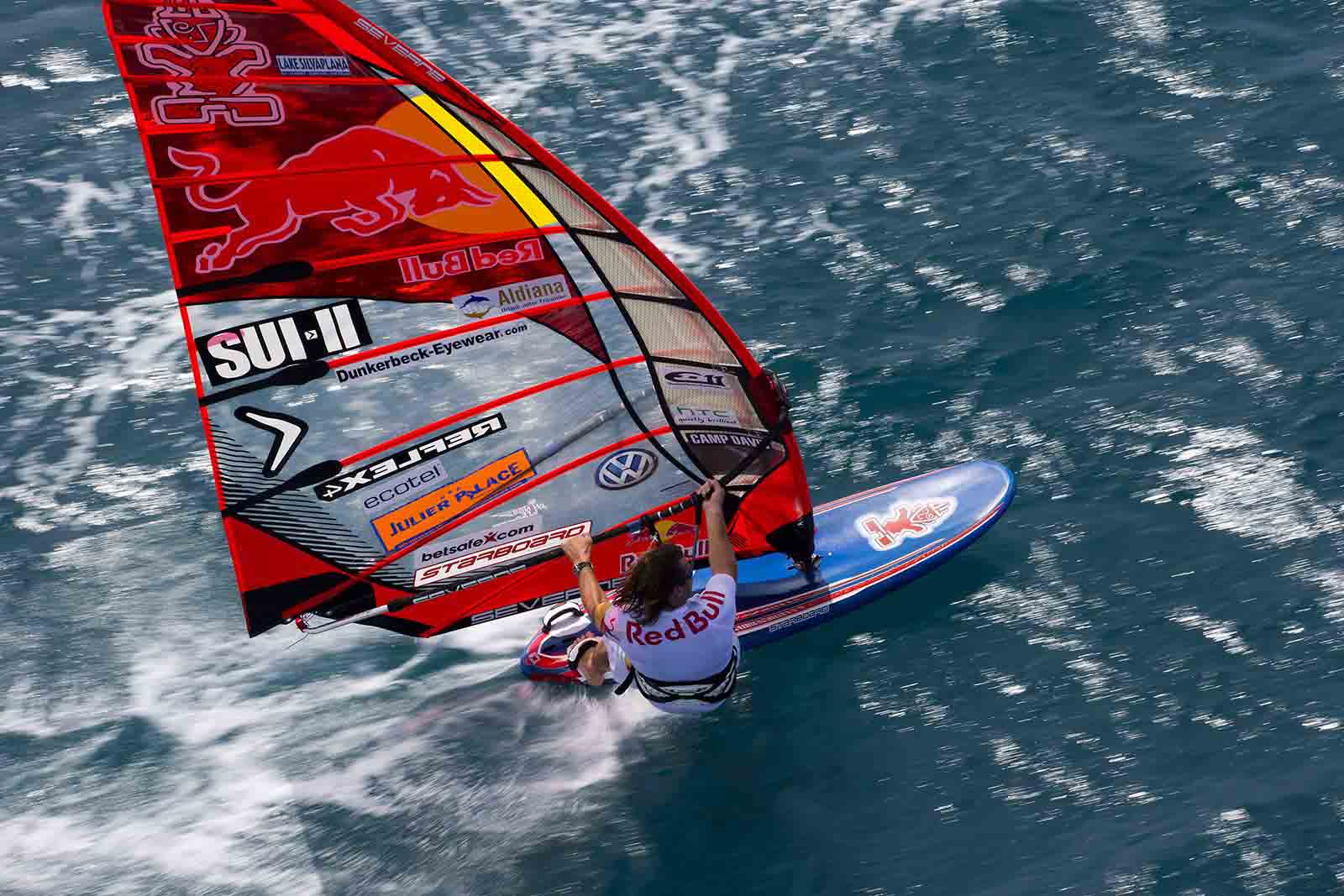 Le telecamere di 4Windsurf vi avevano già presentato in anteprima assoluta i nuovi iSonic 2014 grazie alla nostra incursione al dealer meeting in Costa Brava di fine settembre, CLICCA QUI. Oggi Starboard ci invia anche la press release ufficiale.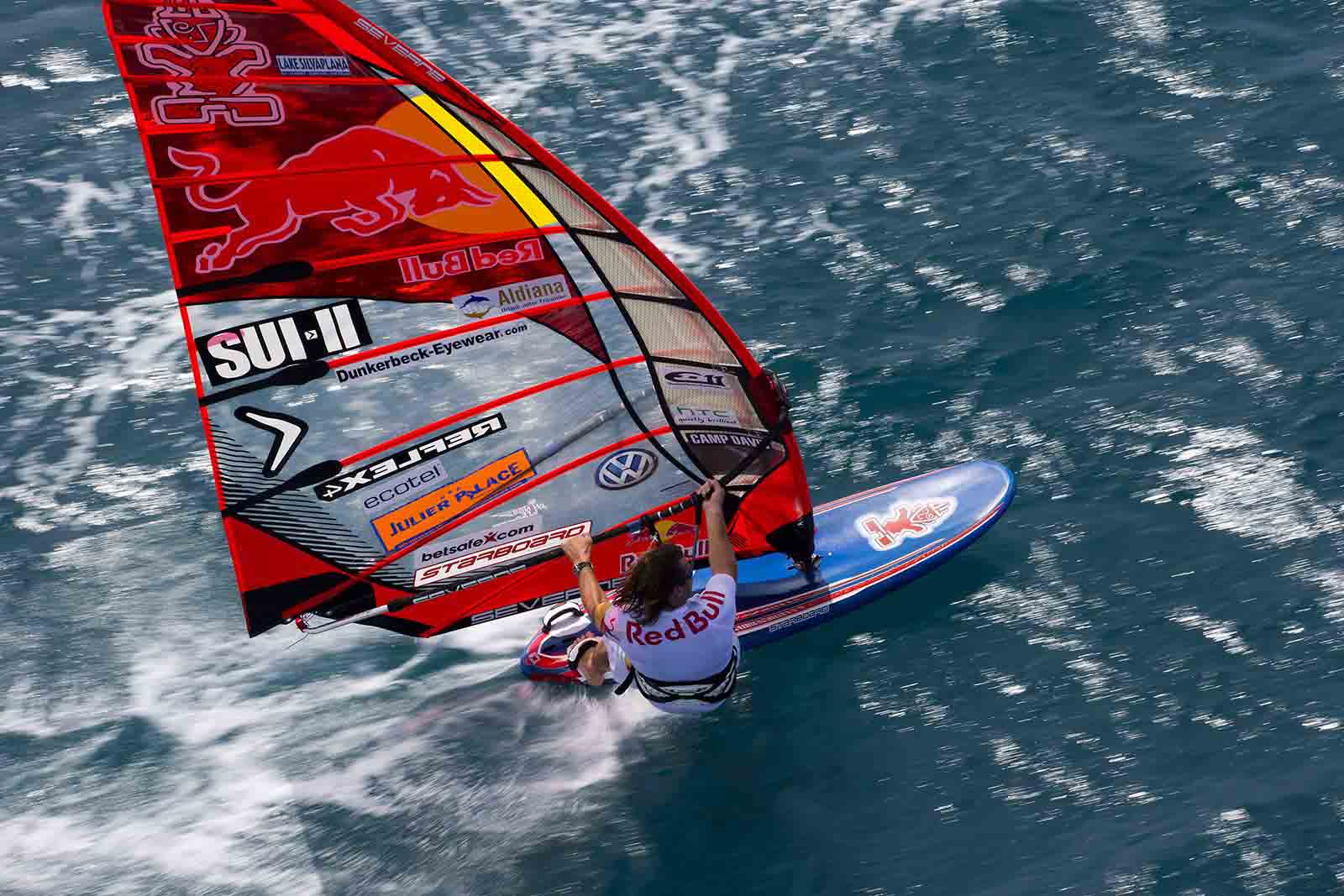 2014 iSonic:
Intro:
The iSonics are Starboard's slalom boards.
They are fast racing machines designed for the highest top speeds, the highest average speeds, and the quickest accelerations with powerful overtaking abilities throughout a wide wind range.
Breakdown:
In a nutshell, for 2014, the 80/87/90/97/107 iSonics are fully upgraded with shorter, wider and slimmer shapes and new cutaway/side cut designs that make for a wider wind range than before, more control, better acceleration and higher top speed
The 110, 117, 130 are more evolutionary with new cut-away/side cut designs that boost top end speed and acceleration. T
hey are a little bit thinner only and the 110 was lengthened to match the balance of the range
Range:
The iSonics are the only slalom range in the Starboard range.
They are the boards that have the quickest acceleration, the highest average speed and the second-highest top speed in our board range (the iSonic Speed Specials are ultimately the boards that achieve the highest top speeds).
The Message:
"MAXIMUM EFFICIENCY"
"SHORTER, WIDER, SLIMMER"
The iSonic incorporates every ounce of Starboard R&D technology, every gram of our team's design experience, and is driven by the most successful racing team in windsurfing.
Wide, compact outlines form the basis for each iSonic design.
The nose of each board is relatively wide, allowing for a shorter nose and a lower rocker to be used.
This shorter and lower nose reduces swing weight, reduces aerodynamic drag and improves the board's ability to skim over chop without losing speed.
The tail of the board, just under your back foot is also relatively wide.
This increases the board's power, its overtaking potential, its jibing power, its wind range and the leverage the rider can apply over the board to keep it under control or add extra acceleration.
What's New:
iSonic 80, 87, 90, 97, 107:
·       2-3cm wider, thinner profiles
·       Shorter lengths = more control and wind range
·       Side cuts are wider to slightly reduce the width of the wetted surface under your back foot = higher top speed
·       Secondary wingers are closed off on the deck side, eliminating the step that can crack under exceptional stress
iSonic 110, 117, 130
·       Wider side cuts to narrow down the width of wetted surface: improved top speed & high-wind acceleration
·       Tweaked cutaway designs with a more open angle
·       Slight thickness reduction: approximately 3mm
·       110 is 3cm longer to match the overall length/balance of other sizes
The 2014 iSonics are available in two construction categories: Wood, for more control and comfort, and Carbon, for sharper acceleration, a stiffer feel and earlier planing.
The iSonics come in the following sizes: 80, 87, 90, 97, 107, 110, 117, and 130 liters.