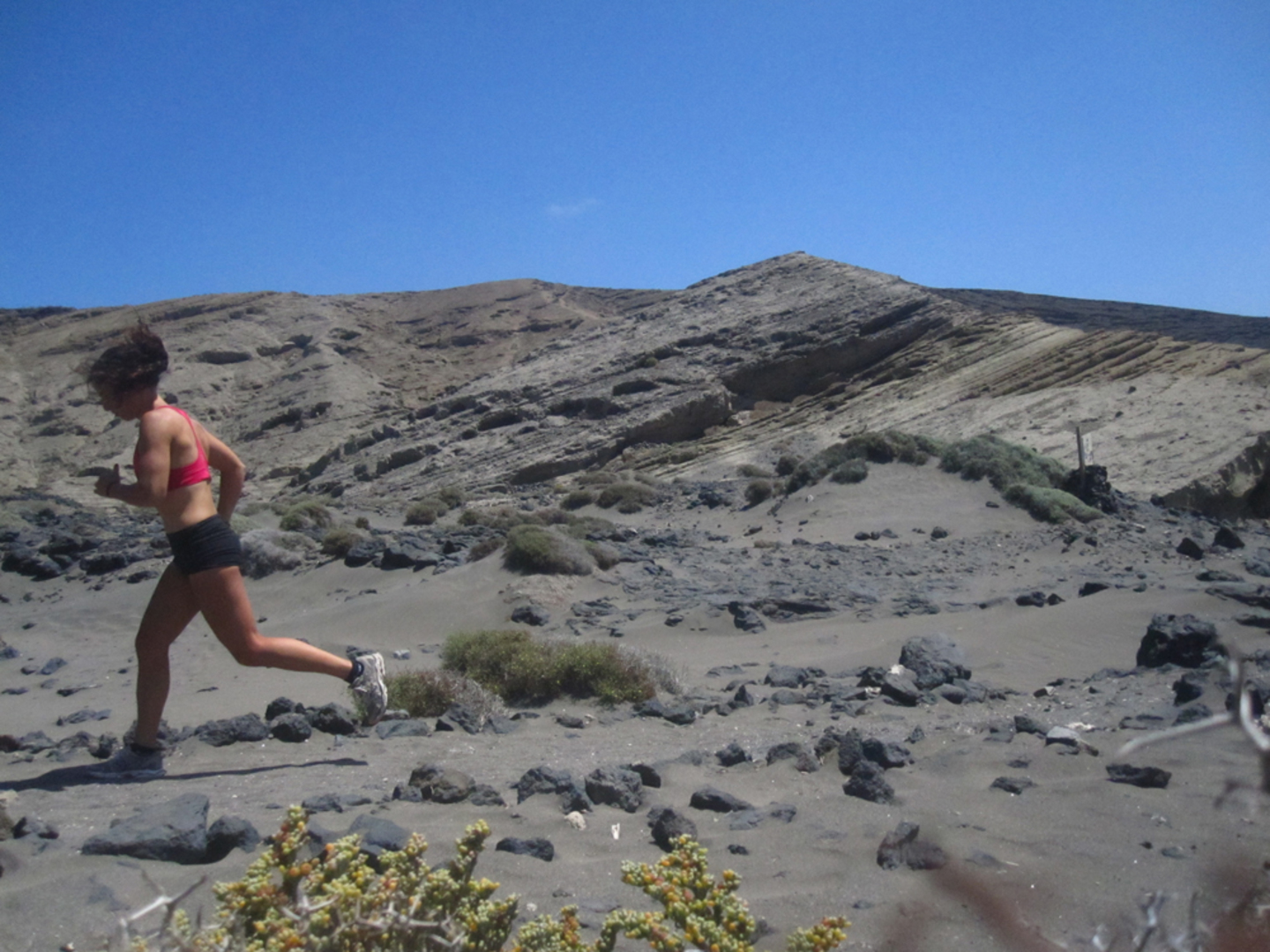 Caterina Stenta (RRD, Reptile Masts) dal campo gara della seconda giornata del PWA World Cup di Tenerife ci aggiorna.
Oggi secondo giorno del campionato mondiale qui al Cabezo, per me giorno di spiaggia a guardare le heat fino alle 9 di sera e un poco di corsa nei dintorni del Cabezo per tenermi allenata anche fuori dall'acqua.
Fino alle 16:00 in attesa dell'annuncio delle ultime heat delle donne, che sono iniziate alle 16:20 canarie, dove sono passate le stesse top 4 dell'evento di Pozo.
Con la marea alta le condizioni sono un po' migliorate e in acqua oggi i rider si sono potuti esprimere un po' meglio di ieri.
Dopo le donne il momento dei trials dove 8 tra 16 rider si sono assicurati un posto nel PWA.
Fino ad ora, le 21 canarie, eravamo in spiaggia a guardare l'azione in acqua con le prime heat maschili, dove sono passati per ora Swift, Traversa, ten Hoeve, Fernandez, Voget, Skye, Mauch e Brawzinho!
Le condizioni oggi non erano granchè, poco vento (4.7-5.3) e qualche ondina verso sera…
Domani in acqua con più vento e onda!
Il nostro Valter Scotto (99NoveNove, Challenger Sails) non riesce a passare il primo turno contro Thomas Traversa.
TESTO Caterina Stenta
Dunkerbeck Eyewear & Siam Park Tenerife PWA – DAY 1
TENERIFE PWA WORLD CUP
Day 2: The men's main draw begins as anticipation builds ahead of tomorrow
The second day of the Dunkerbeck-Eyewear Siam Park – El Médano – Tenerife PWA World Cup eventually saw the men's trials heats completed, whilst further heats were run in both the men's and women's single eliminations. Having spent much of the day waiting around for the wind and waves to improve, the action eventually kicked off shortly after 5pm in light, and sometimes gusty winds together with small waves.
Trials
Before the men's main draw could begin the trials needed to be completed in the tricky conditions, which presented themselves. In the opening heat Ben Proffitt (Simmer) took on Markus Rydberg (Simmer), Eric Sanllehy (Goya Windsurfing / MFC) and Maciek Rutkowski (Patrik / Point-7). In the end Proffitt and Rutkowski advanced.
Heat two eventually saw Martin ten Hoeve (Goya Windsurfing / Point-7) and Jonas Ceballos progress over Pablo Ramirez (Patrik / Sailloft Hamburg) and Alesky Gayda (RRD / RRD). In fact Ceballos earned the highest scoring wave of the day – 9 points – after landing a sick frontside wave 360. In the meantime, Boujmaa Guilloul (Starboard / Severne / Mystic / MFC) and Albert Pijoan (Starboard / Severne / Maui Ultra Fins) advanced from heat three, before seventeen year old Arthur Arutkin (Fanatic / North) produced a great display in the challenging conditions to advance from the final trials heat, along with Kenneth Danielsen (F2 / Simmer). Meaning there is no place in the contest for Graham Ezzy (Quatro / Ezzy) – who was visibly unhappy with the outcome and the heat being allowed to stand.
Men's – Single Elimination
The opening heat of the single elimination saw Robby Swift (JP / NeilPryde / Mystic / Maui Ultra Fins) take on Kenneth Danielsen, whilst Thomas Traversa (Tabou / GA Sails) battled it out against Valter Scotto (99 International / Challenger / AL360). Swift navigated his way past the Danishman after making the most of the conditions on offer, whilst Traversa also booked his place in the next round.
Victor Fernandez (Fanatic / North / MFC) comfortably dispatched of Jose Romero Santana (Challenger Sails) in heat two, but the a-side saw a much closer battle between Omar Sanchez (Patrik / Loft Sails / Dunkerbeck Eyewear) and Martin ten Hoeve. With just two minutes to go Sanchez was leading the heat, but ten Hoeve struck late – landing a one-handed backloop – to steal the victory at the last.
Alessio Stillrich (Fanatic / North) and Klaas Voget (Fanatic / Simmer / MFC) enjoyed a close encounter in heat three as both sailors produced excellent performances. Stillrich opened up with a trademark pushloop, but Voget was on fire on the waves as he firstly boosted into a radical frontside air, before delivering several vertical, snappy turns over the remainder of the heat to defeat the nineteen year old. On the opposite side John Skye (RRD / RRD / MFC) left things late against Jonas Ceballos, but eventually did enough with his final two waves to progress into round two.
The final heat of the day to be completed witnessed the reigning world champion – Marcilio 'Brawzinho' Browne (Goya Windsurfing / MFC) – in action against Arthur Arutkin, but the Brazilian wasn't in his usual groove, but he still got the job done against his seventeen year old rival in the end. Meanwhile, Dario Ojeda (Tabou / GA Sails / MFC / AL360) was unfortunate to run into an on fire Moritz Mauch (Starboard / Severne / MFC), as the Spaniard would've progressed from the other side of the heat. However, all credit goes to Mauch, who produced the standout waveriding of the day. Not only with his smooth and vertical turns, but also with his wave selection, which saw him earn an impressive 8.625 points for a single wave.
Women's – Single Elimination
The first women's heat of the day saw the conclusion of the second round, featuring Justyna Sniady (Simmer / Mystic) versus Waka Nishida (Goya Windsurfing) and Sarah-Quita Offringa (Starboard / Chris Benz / Mystic / Maui Ultra Fins) versus reigning world champion – Daida Moreno (Starboard / Severne / Maui Ultra Fins) – who made the most of the conditions to launch into a brilliant one-handed backloops, whilst excelling on the way to navigate her way through a potentially tricky heat against Offringa. Meanwhile, Sniady efficiently dispatched of her Japanese opponent to set up a duel against Daida in the next round.
Steffi Wahl (Patrik / Sailloft Hamburg) continued to look in good form in heat thirteen as she demonstrated more fluid wave riding to comfortably progress past Carmen Afonso Martin. The b-side saw Iballa Moreno (Starboard / Severne / Maui Ultra Fins) end the hopes Sara Sommer (Severne) as the Spaniard produced a clinical performance, with the highlight being an amazing one-footed forward.
Amanda Beenen (Tabou / GA Sails) faced good friend Olya Raskina (JP / NeilPryde) in heat fourteen, but was able to temporarily put friendship aside to book her place in the last four. The Dutch girl rotated through a clean forward loop before delivering several vertical hacks to advance. Meanwhile, Daida Moreno, proved too much for Justyna Sniady as she rotated through a perfect backloop and slid through a stylish taka to continue her march towards top spot.
The forecast for tomorrows look brilliant with strong winds combined with bigger waves being predicted for the entirety of day three, which should hopefully see the world's best wave sailors truly explode into action. The skippers' meeting tomorrow morning has been called for 9am with the action commencing form 9:30am. Don't miss any of what is set to be an epic day by tuning into 
www.pwaworldtour.com
 where you'll be able to follow the action as it happens via the PWA live stream and live ticker.