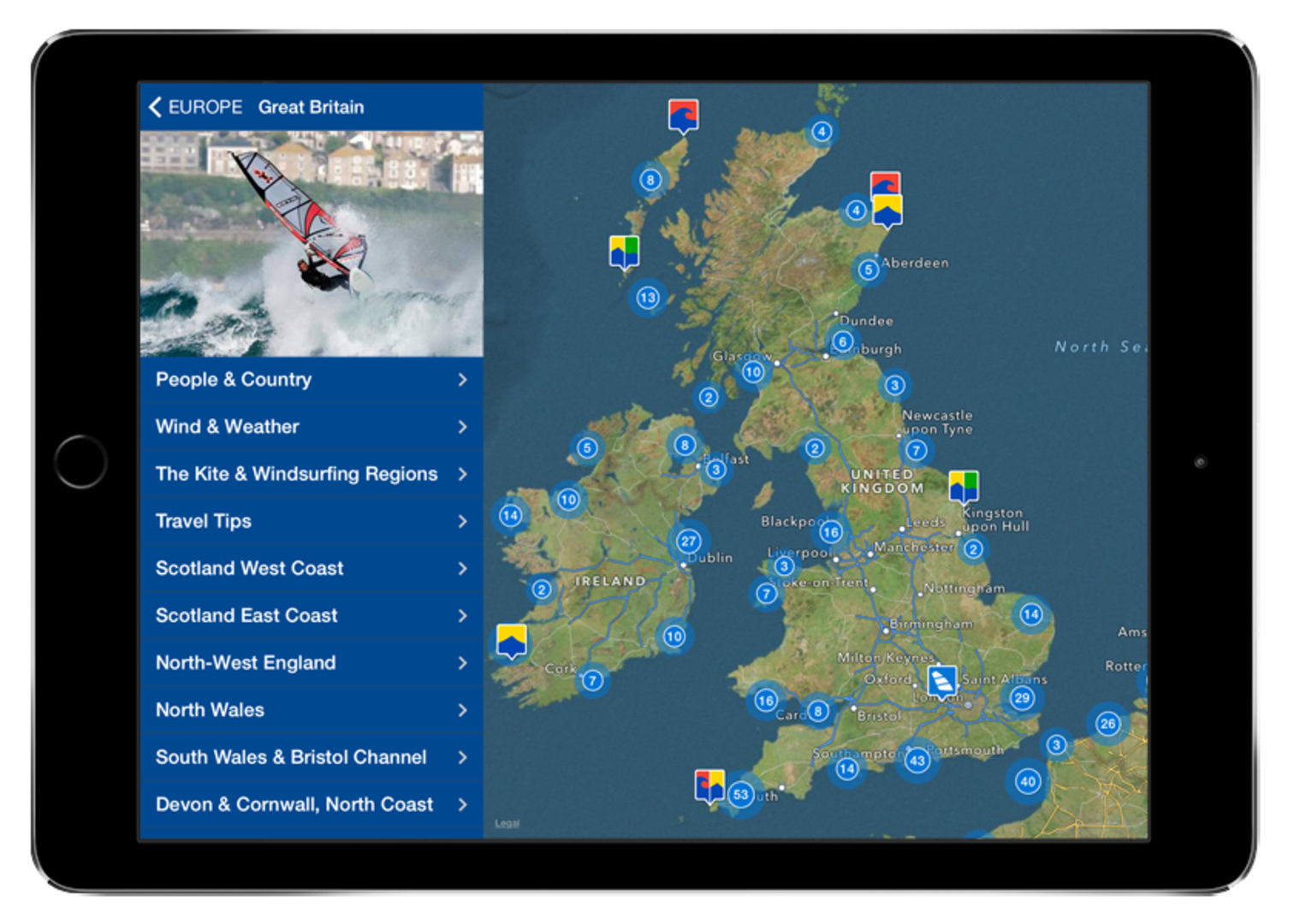 La grande guida del Windsurf e del Kite, un libro da collezione con la raccolta di tutti gli spot in giro per il mondo, arriva finalmente anche come app e con un bel po' di novità interessanti!
Developed exclusively for iPad, Stoked Publications have just released a sensational new app based on their legendary KITE AND WINDSURFING GUIDEs! The KITE AND WINDSURFING NAVIGATOR+ offers the best of both worlds: perfect orientation and total clarity via a split-screen display of eBook reader and interactive map. Navigate intuitively through comprehensive and authentic travel info for planning your trip – this app will always find the perfect spot for your next session, be it in Cornwall, Cape Town or Hawaii!
This digital gem includes first-hand information on a comprehensive 3,500 spots, precise GPS locations for every launch, and up-to-the-minute Windguru forecasts with individually configurable wind alerts. Plus in-depth analysis of wind, wave and weather conditions throughout the year make it easy to plan the best time to visit. Illustrated with breathtaking photos, the app also offers authentic travel information on what to expect in each region and essential tips for a successful trip. Last but not least it provides full access to the integrated KITE AND WINDSURFING DIRECTORY with constantly updated contact details of local shops, shapers, schools and kit rental as well as accommodation, restaurants, hire cars and other insider tips.
The search has never been easier. Find full info on the new KITE AND WINDSURFING NAVIGATOR+ at www.stoked-publications.com and in the App Store at https://itunes.apple.com/en/app/kite-windsurfing-navigator+/id878983877?l=en&ls=1&mt=8