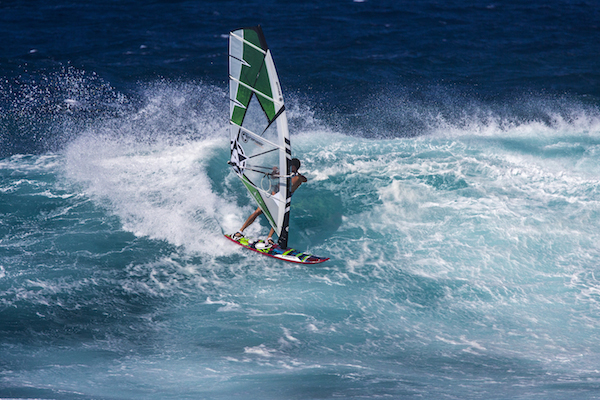 Unifiber presenta il nuovo team per il 2015, tra gli altri Brand Ambassador anche Matteo Iachino e Miriam Rasmussen.
UNIFIBER 2015 BRAND AMBASSADORS
Rig component and accessory brand Unifiber have teamed-up with some new faces.
For 2015 the Unifiber crew will focus on bringing fun content from their windsurfing lifestyles while testing product and enjoying time on the water.
Here's who's onboard and what you can expect from them in the coming season:
MATTEO IACHINO

With a top-10 PWA Slalom ranking, the 25-year-old Italian is no up-and-coming competitor on the World Tour. Matteo joins Unifber primarily to test the travel bags range as well as wavesailing masts and booms, so look out for some interesting coverage of how the Unifiber soft goods and hardware stand up to a year on the road!
Follow Matteo via ita140.blogspot.it/ and facebook.com/MatteoIachinoProWindsurfer
STEVE THORP – ROAD TRIP WARRIOR

British wave-chaser Steve Thorp – the man whose plastic-engineering background is behind K4 Fins and Harness Mounts – is renowned for putting in insane amounts of miles chasing forecasts for speedsailing and scoring surf around the U.K.
Unifiber are fully behind Steve's mission to track down – and capture the action of – pumping swell and blistering speeds on the beaches and speed strips of Britain and Ireland and maybe even further afield!
'I'm really looking forward to sailing with the Unifiber gear. With my love of heavy waves I need kit I can rely on and for speed sailing I need masts that will get the optimum performance from my sails.
'Mainly I'm just excited about improving my performance with their massive range of hardware and soft accessories' frothed 'Thorpy' on signing-up.
Action pic courtesy Jony Price. Watch out for updates from Thorpy at Unifiber Facebook and Facebook/K4Fins. and @K4Surfer
MIRIAM RASMUSSEN

An inspirational figure – especially for ladies – worldwide, Norwegian racer Miriam Rasmussen is motivating tonnes of moms, younger girls and a healthy dollop of guys to give the sport a try via her attention-grabbing blog and Social Media posts.
Aiming for a solid performance on the PWA Slalom Tour this year, Miriam's also giving Unifiber's soft goods range a thorough testing over her hectic 2015 travel schedule and her fun clips of hauling a stack of gear are sure to continue throughout the season on the racing circuit and events such as the Defi Wind challenge.
Follow Miriam via MiriamRasmussen.com / Slalom Team Norway / Facebook / Instagram ptmiriam
NICK VARDALACHOS

Undisputedly the fastest man in Greece, Nick Vardalachos has a busy schedule on the speed circuit, including the Dunkerbeck GPS Speed Challenge and a return to the Luderitz canal where, in 2014, he became one of only 8 people that joined the 50-knot club.
Nick's swapped sail sponsors for the coming campaigns and has selected Unifiber masts to power them, along with a range of soft and hard goods to achieve his 2015 goals.
Follow Nick's progress to claim more records via Facebook.com/800 Surf Shop
STILL ON THE SQUAD
FABIO CALÒ

Perhaps Italy's most energetic windsurfer, nobody loves the sport more than 4Windsurf Magazine's editor who's also a Technique Guru and all-round wave and freestyle sailor.
Whether he's holding clinics in the South African surf, sliding around on Lago di Garda or interviewing a star in some far-flung paradise, Fabio's always heading for the water.Follow Fabio via facebook.com/fabio.caloI720
DAVID JESCHKE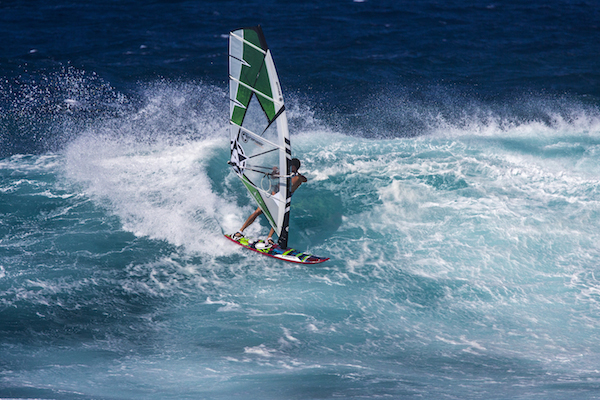 An exciting young talent out of Germany, David Jeschke's turning heads in Hawaii and Cape Town with his radical wave sailing style and really pushing the Unifiber masts and booms to the limit.
Also signed on with Unifiber's sister brand, Attitude Sails, David is a perfect role model to the kids and newcomers he teaches through the summer at his family's busy Surfschule Wasserburg on Bavaria's Bodensee shores.
DENNIS LITTEL

With a stunning 10th consecutive Dutch Formula victory in 2014, Dennis Little has nothing to prove on the racing circuit
For 2015 he'll once again use Unifiber masts to make sure his sails can challenge for that all-important 11th successive trophy!
Unifiber have been manufacturing aftermarket rig components such as masts and booms, spares, accessories and soft goods since 2002.  With a belief in high standards of service and after-sales care, Unifiber  – owned by Equipe Trading B.V. – sell direct to more than 250 stores worldwide from their base in Gilze, The Netherlands.
www.unifiber.net
Follow Unifiber:
Facebook
@Unifiber
YouTube