Lunghe destre di 3-4 piedi (90-120 cm) hanno accompagnato la seconda giornata di gara a Praia De Ribeira D'Ilhas per l'EDP Billabong Pro Ericeira. L'importante tappa QS da ben 10,000 punti ha visto la partecipazione di molti pro surfers del World Tour, accorsi in Portogallo per allenarsi in attesa del Quik Pro France, nona tappa del circuito pronta a partire il 3 ottobre.
Tra i migliori della giornata spicca l'australiano Ethan Ewing che, sfoderando un repertorio completo di manovre per le onde offerte dal point break portoghese, ha raggiunto i punteggi su singola onda e combinati più alti della giornata.
Buono il debutto di Leo Fioravanti, in ottima forma dopo i recenti allenamenti con Richard "Dog" Marsh. Il portabandiera italiano ha infatti sfoderato un surf potente, preciso e reattivo, che gli ha permesso di ottenere un secondo posto in batteria. Leonardo si piazzato dietro al local portoghese Tomas Fernandes, surfista con anni di esperienza su questa zona e che conosce l'onda di Ribeira D'Ilhas come le sue tasche.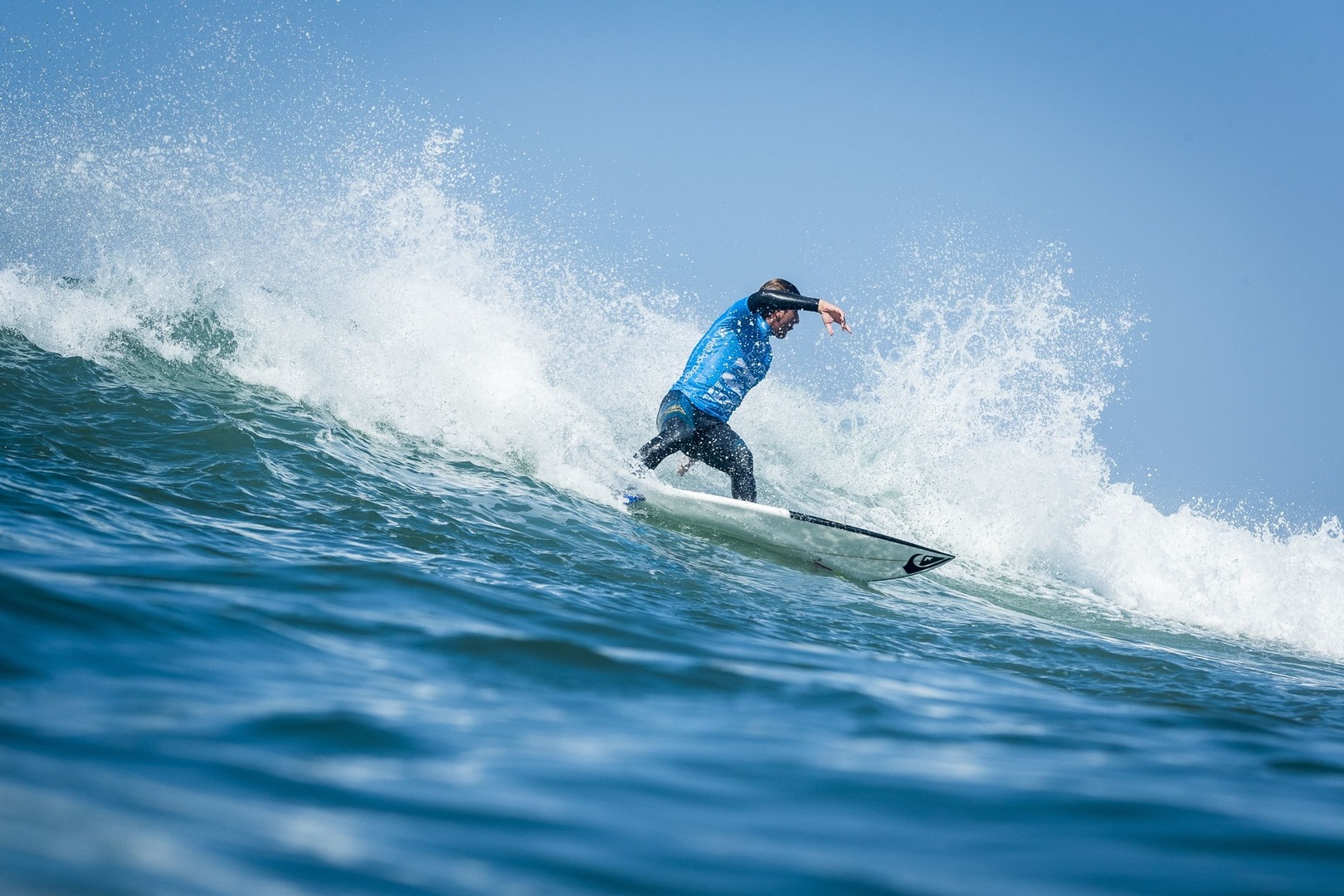 Domani o al più dopo-domani rivedremo in acqua Fioravanti, quando una nuova mareggiata accompagnata da onda lunga da N-O raggiungerà lo spot. Leo dovrà vedersela con surfisti molto forti durante la heat 7 del terzo round: ad attendere l'italiano ci saranno infatti Kanoa Igarashi, Evan Geiselman e il brasiliano Tomas Hermes.
In bocca al lupo Leo!!
Sotto i risultati e gli scatti della giornata di Poullenot (© WSL)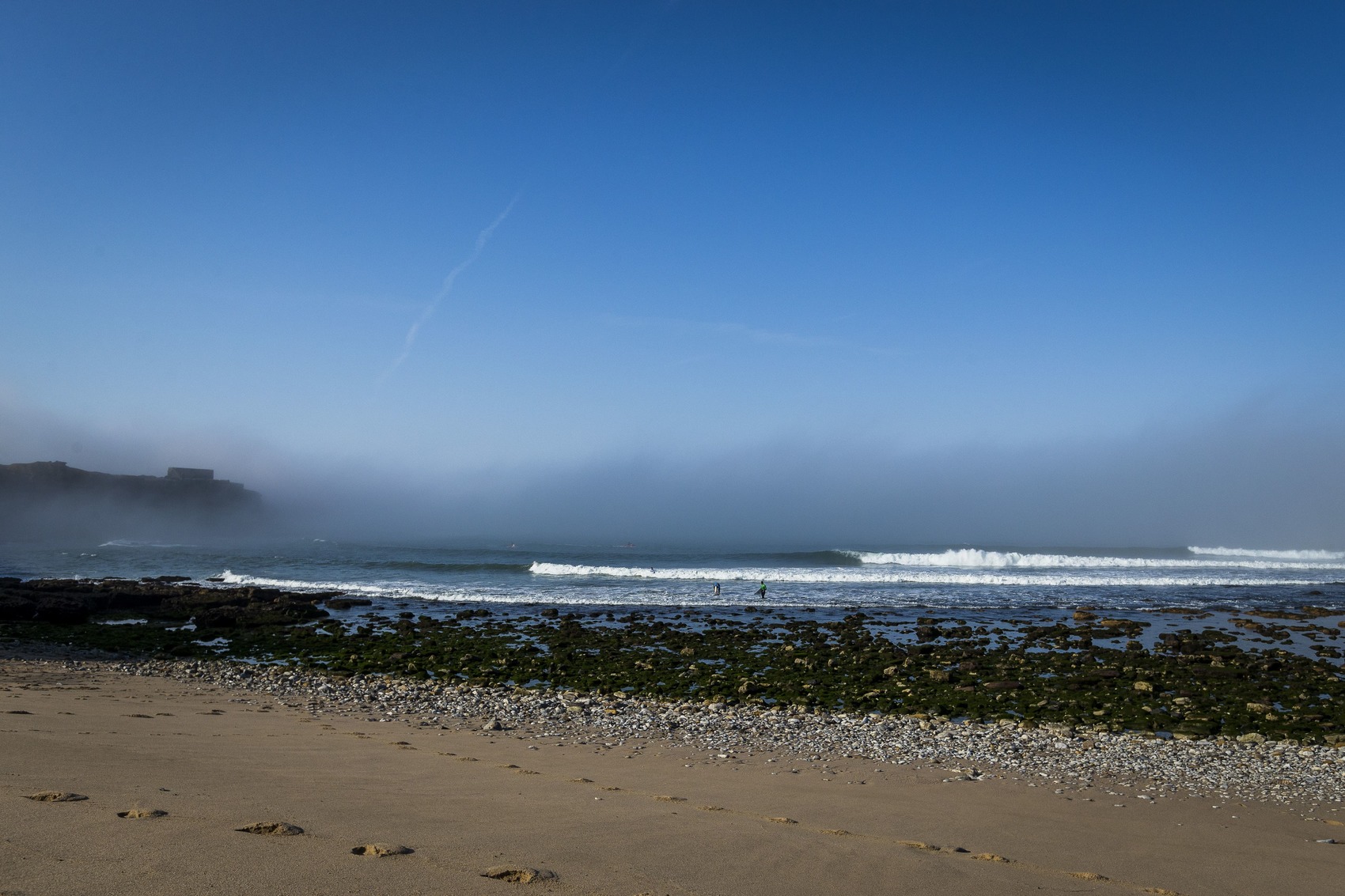 REMAINING EDP BILLABONG PRO ERICEIRA ROUND 2 MATCHUPS:
Heat 17:  Ezekiel Lau (HAW), Maxime Huscenot (FRA), Aritz Aranburu (ESP), Jordan Lawler (AUS)
Heat 18:  Matt Wilkinson (AUS), Thiago Camarao (BRA), Jeronimo Vargas (BRA), Jake Marshall (USA)
Heat 19:  Keanu Asing (HAW), Reef Heazlewood (AUS), Tanner Gudauskas (USA), Josh Burke (BRB)
Heat 20:  Adriano De Souza (BRA), Barron Mamiya (HAW), Jacob Willcox (AUS), Gony Zubizarreta (ESP)
Heat 21: Frederico Morais (PRT), Charly Martin (FRA), Davey Cathels (AUS), Lucas Silveira (BRA)
Heat 22: Patrick Gudauskas (USA), Nat Young (USA), Jackson Baker (AUS), Gatien Delahaye (FRA)
Heat 23: Jadson Andre (BRA), Jack Freestone (AUS), Tanner Hendrickson (HAW), Tomas Tudela (PER)
Heat 24: Willian Cardoso (BRA), Vasco Ribeiro (PRT), Flavio Nakagima (BRA), Kalani Ball (AUS)
REMAINING EDP BILLABONG PRO ERICEIRA ROUND 2 RESULTS:
Heat 8: Stuart Kennedy (AUS) 13.06, Cooper Chapman (AUS) 12.30, Michael Rodrigues (BRA) 7.56, Marcos Correa (BRA) 7.30
Heat 9: Connor O'Leary (AUS) 10.83, Marco Fernandez (BRA) 10.26, Luel Felipe (BRA) 10.16, Dion Atkinson (AUS) 8.60
Heat 10: Ethan Ewing (AUS) 16.33, Mateus Herdy (BRA) 12.30, Michael February (ZAF) 11.24, Michael Dunphy (USA) 10.96
Heat 11: Jorgann Couzinet (FRA) 12.30, Kei Kobayashi (USA) 12.07, Mikey Wright (AUS) 11.30, Wiggolly Dantas (BRA) 7.93
Heat 12: Gabriel Medina (BRA) 13.83, Cam Richards (USA) 13.40, Ramzi Boukhiam (MAR) 11.93, Finn McGill (HAW) 9.90
Heat 13: Kanoa Igarashi (JPN) 15.00, Soli Bailey (AUS) 12.30, Joshua Moniz (HAW) 11.90, Miguel Blanco (PRT) 9.33
Heat 14: Evan Geiselman (USA) 13.13, Ian Crane (USA) 12.40, Alejo Muniz (BRA) 10.43, David Van Zyl (ZAF) 9.93
Heat 15: Tomas Fernandes (PRT) 12.70, Leonardo Fioravanti (ITA) 11.00, Jesse Mendes (BRA) 8.64, Noe Mar McGonagle (CRI) 8.46
Heat 16: Alonso Correa (PER) 14.27, Tomas Hermes (BRA) 4.87, Weslley Dantas (BRA) 7.73, Imaikalani Devault (HAW) 6.66
Sponsor evento: EDP, Billabong, Tourism of Portugal, Mafra City Council, MEO, Jogos Santa Casa, Jeep, You & The Sea Hotel and Apartments, Turkish Airlines, Brisa, Auto Estradas do Atlântico and Hertz among others.